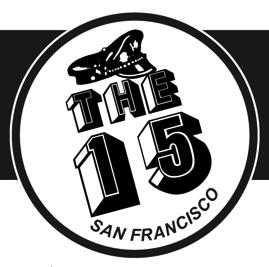 No Longer Boot Camp Virgins –a Fun but Hot Weekend
Master Chuck and i are virgins again!
Okay, its been many years since either of us have lost our leather and BDSM virginity but this time its a new BDSM event weekend we are attending in mid-June. We will be attending the 15 Association's Boot Camp XXVII weekend from June 11th – 15th. More information about the 15 Association can be found here.
We are looking forward to this event based on the positive feedback we have heard from 15 Association members and Boot Camp attendees. It must be a fun weekend to be in its 27th year and almost sold out.
150+ guys get together for a long weekend of BDSM fun in a private 260-acre pristine valley, in the beautiful rolling hills of Northern California, 2 1/2 hours west of Sacramento and 2 1/2 hours north of the San Francisco Bay Area. There are many accommodation options to choose from at the place – cabins, bunkhouses and camp sites. Master Chuck and I are planning to set up a tent. This will be our first camping adventure together.
The 15 Association does an excellent job in setting up areas for play indoors and outdoors. One of the things Master Chuck and I are looking forward is to play outdoors in the evening / night under tall trees and the canopy of the stars / night sky. Hmm, don't recall being bound up to a tree before. Something I will have to put on our to do list besides hiking, swimming, relaxing in the hot soaking pool, socializing with other kinky men and smoking a cigar while sipping a fine bourbon.
Master Chuck and I look forward to sharing more and some pictures after Boot Camp.